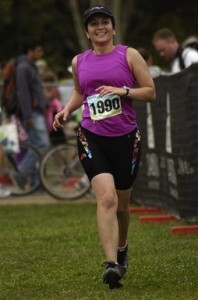 I went to Phi for plantar fasciitis symptoms. He has been amazing. He has worked thoughtfully to address all my symptoms and after just 3 visits, I am feeling so much better! I have been able to double my running frequency and add miles to my long runs each week while he's treating me. I love how Phi explains everything he's doing. I always feel well listened to. He also pays attention to some of my other nagging issues (elbow pain, neck tension, etc) during our sessions. I always leave feeling amazing. I'm so appreciative of Phi's care! If you are looking for acupuncture or cupping, I would highly recommend Phi and Herban Qi. – S.D.
I began coming to Herban Qi in Seattle after purchasing a Groupon. I had been diagnosed with a pinched nerve and was not getting relief with physical therapy alone after a month.  As soon as I met Phi I was comfortable. He listened to what my symptoms were then thoroughly explained what he thought the best course of treatment would be. He explained that his goal is to have his patients feeling better in the least amount of time and I was completely on board. He decided to go with a combination of cupping, deep tissue massage and acupuncture. I had heard of cupping and deep tissue massage but had never tried it so I was anxious. Phi explained everything as he was doing it and reminded me to breathe through the discomfort.  After only 2 sessions there was significant improvement in my range of motion and pain.  I continue to see him as I am not yet at 100% but expect to be in no time. It's a bonus that he accepts my insurance. He is also treating me for issues such as stress and mild GI problems. I also had not been sleeping more than 2 hours at a time and I'm happy to say that since I began seeing Phi, I have been able to get a full nights rest, my stress levels have lowered and I feel better overall.  I can't say enough good things about my experience at Herban Qi.  I highly recommend Phi. – E.T.
I recently had 3 acupuncture treatments with Phi.  He was so gracious and generous with his time, despite the fact I was using a Groupon for the first 2 visits.  He listens intensely to the conversation and has helped me tremendously with ongoing health issues.  I highly recommend Phi and Herban Qi. – P.S.
I've been to many Acupuncturist over the years. Phi is my favorite, he has a way of communicating what he's going to do, why, and what I need to do that really make sense of everything. He never makes me feel like I'm a complete mess, he amplifies the positive. Phi has a calm and caring bedside manner which is key when I'm choosing a healing practitioner (he also has a great sense of humor). I've referred several clients to Phi, he has helped them tremendously and they have all been extremely pleased. His downtown location is beautiful and with the validated parking a breeze to get to. Whether you have never tried Acupuncture and are thinking about it, or if you are just looking for the best ~ Look no further! – A.B.
Phi has helped me greatly with two problems – Digestion / GI issues and neck pain. Initially I was a little skeptical – I had been to another acupuncture practitioner without luck for other issues – but I was feeling desperate and wanted to try acupuncture again. I have been exceptionally happy with the results. My GI problems were having a terrible impact on the quality of my life, and making me deeply depressed. My GI doctor told me there was little that he could do. However, Phi has been treating me with a combination of acupuncture and herbs – and now I am feeling much, much better. Most days I don't have any symptoms at all. I couldn't be happier with the results. For my neck pain, Phi has been treating me with a combination of acupuncture, cupping, and manipulation. I've been somewhat intimidated by cupping, so I've asked Phi to focus on the other techniques for now. Previously my neck pain had been radiating into my shoulder, and at its worst it was barely tolerable. Although I occasionally still have some pain, it is much better, and I credit Phi and my physical therapist for the progress there. These days, I only notice the pain occasionally while driving, but it's not affecting my life as it had been before. I appreciate Phi's communications skills and empathy. It is easy to talk to him, and he has a diverse set of approaches that he can use to help. Being a very analytical, western-medicine oriented patient, I never expected to get the results that I have. I unhesitatingly recommend Phi & Herban Qi Eastern Medicine to anyone willing to try acupuncture and Eastern herbs. He's a good practitioner, a good guy in general, and the results have been outstanding. – D.K.
I came to Phi in tremendous pain. I had a pinched nerve in my neck that was limiting my ability to turn my head to the right. The pain became so severe it was hindering my ability to sleep. Phi told me I would need to see him for about 4 visits but his goal was to get me some sleep for the night. After my first session with him I was relieved of the pain and was able to move my neck. I was sold on acupuncture. After each of my other visits I always felt more mobility in areas I was having problems with. He also recommend massage therapy for me. It also complimented the treatment I was receiving from him. After hearing what all acupuncture can correct in ones body I know I will be a patient for life. I have been sharing the difference it has made for me with everyone I can. I was out of work for 3 days and would not have been able to return if it had not been for the services of Phi. A great experience overall – Phi has a calming presence. Great skills as an acupuncturist and really listens to your concerns. Highly recommended. – K.J.

A great experience overall- Phi has a calming presence. Great skills as an acupuncturist and really listens to your concerns. Highly recommended. – L.S.
Very intuitive & attentive. Explains what he is doing & why very well. – D.A.
It was awesome! I was feeling so much better when I left. – J.D.
I went to see Phi on a referral from a friend that he had helped with a hip problem. I'd been having a hip problem for a few years after a car accident and a fall on the tail bone. I'd been having chiropractic every week, but every time I did any kind of strenuous exercise, it hurt a lot afterwards. Phi told me it would be 3-4 sessions, probably 4. I was hesitant, but willing to give it a try. He was accurate. For the first time in a LONG time, I have NO hip pain, even after hiking. I can't believe it. Where have you been all my life, Phi!! So grateful! He makes you feel comfortable, explains what he is doing (because he doesn't do, necessarily traditional 'western' medicine) as he is doing, as well as before he starts. He uses a combination acupuncture, energy healing and cupping. I'd recommend him highly!! – S.L.
I went in at the end of November to try and relieve some neck and shoulder tension after a year of getting massages. (The massages are fantastic, but I felt my body needed other techniques to help speed up the healing.) The first session was 90 minutes long. It was enough time to have a deep discussion of the issues I've been facing as well as effective treatment. I felt very welcomed and at ease, comfortable enough to share all the issues regarding my visit. After about 7 sessions of acupuncture and cupping, I have dramatically decreased the pain (almost gone!) and reduced tensions to manageable levels. I feel my body regaining proper posture and alignment and my mind is much more clear. I am able to deal with stress more effectively without letting it overwhelm me. I've tried acupuncture in the past and was not impressed with the results. But this is beyond impressive! Thanks Phi! – D.C.
Before my first session with Phi, I was very nervous since I HATE needles. However, Phi showed me the size of the needles and explained the entire process before getting started. Immediately, I felt comfortable and relaxed after my session. I continued to see Phi for several sessions over a year to deal with home, work and life stress. Before each session, Phi makes it a point to check-in thoroughly which always makes me feel relaxed and at ease. I highly recommend acupuncture and Phi as a great way to deal with stress and pain to complement other naturopathic healthcare you are receiving. – I.G.
After my car accident, I had a lot of trouble moving my neck and shoulder. Phi used a combination of acupuncture and cupping to help relieve the pain and bring back my range of motion. If you've never had cupping done before, it's quite the experience. I healed up much faster than if I had only one or the other. Phi is very good at explaining what he's doing and why he's doing it, which I really appreciate. And, he makes me feel comfortable, which is essential when you're seeking treatments that require you to be relaxed. I think he has a gift for being able to sense what's going on with people's bodies, and he's very intuitive. – S.N.
I have been a fan of body work since I first worked for a chiropractor back in '98. I have had lots of massage, energy work, acupuncture and more. Phi Huynh of Herban Qi Eastern Medicine and Herbs is in his own category. To say that I have had acupuncture treatments does not convey the magic of what he does. He is a gentle soul that really sees you. He is more than observant, he is intuitive. He creates a space that allows you to relax on a cellular level and lets your body to work its innate intelligence and healing without obstacles. When I think of him, I smile. – J.S.
I saw Phi on several occassions to help with a shoulder injury. Phi is very knowledgable and comprehensive. He approachs you wholistically – not looking at one thing, but how your whole body, and you, are doing. He used both accupuncture and cupping techniques to help relieve my pain and to help the area heal. – M.W.
Phi has a great bedside manner and is very intuitive when it comes to knowing what ailments you may be experiencing. I highly recommend him! – R.B.
Phi used acupressure to treat my shoulder injury. His technique resulted in a noticeable improvement in range of motion and a reduction in pain. Thank you Phi! – S.P.